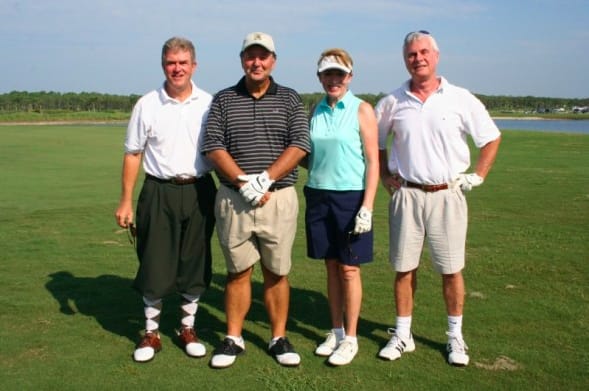 Like thousands of other people from all around the world, you've decided that you want to live in one of Southwest Florida's incredible golf communities. But with so many beautiful golf communities from which to choose, how do you determine the right one for you? Even if you've owned or rented here for a number of years, this can still be quite challenging…and a search process that should be fun and exciting can sometimes turn exhausting and over-whelming.
The first step to finding your dream home in a SWFL golf community is to find the community that best fits YOUR budget, golfing habits and ability, and family lifestyle. To do this, you need to answer the following questions…
BUDGET—In addition to the purchase price of the home, what annual costs are acceptable to you? Annual ownership expenses will consist of HOA/condo fees, golf/social membership fees, real estate taxes, cart fees, and possibly special assessments and/or food & beverage minimums. After you total up the home's annual costs, it then helps to estimate how much time you and your family will be at this home each year. Determine if you can justify this annual expense. If not, move on to a home and golf community that better fit your budget.

GOLFING HABITS & ABILITY—How much golf will you and your spouse play each week you're at your SWFL home? Do you prefer to walk when you play golf? Do you want to have your own golf cart? How tough a golf course can you handle? It's essential to find a golf course that you and your spouse ENJOY.

FAMILY LIFESTYLE—What other community amenities and activities will you and your family use most…tennis; fitness center; resort pool; lap pool; pickle ball; bocce ball; spa; casual dining; formal dining? And, what non-community activities—ie beaches; shopping; movies; dining; etc.—are most important to you and your family?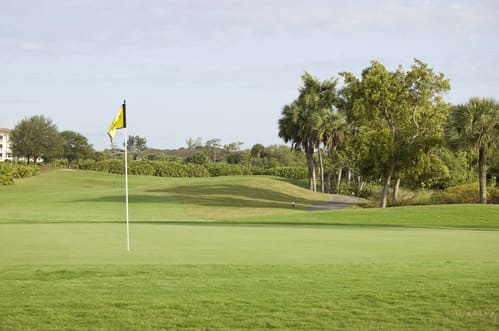 The second step is to then select the golf community "category" that best matches up with your answers to the above questions. SWFL essentially features three types of golf communities—public; private bundled; and private equity/non-equity—and each category has its own unique features and fee structures.
PUBLIC GOLF COMMUNITIES—These are housing developments that surround public golf courses. These communities typically have lower prices on single family homes and condos, and more affordable annual costs. They provide the opportunity to live in a golf environment, but without paying an initiation fee or annual golf fees…you simply pay-as-you-play each round of golf. They're a great deal for individuals or families that aren't going to be in SWFL much of the year, and also for owners that don't play much golf. These communities normally feature relatively-low HOA/condo fees, but most of them offer basic country club amenities such as pools, fitness centers, tennis, and limited dining.

PRIVATE BUNDLED GOLF COMMUNITIES—Purchasing a home in one of these communities gets you a full golf/social membership without having to pay an initiation fee. Their annual golf/social membership fees range from about $4,000-$7,000/year. This category is economically attractive to owners who are going to be in SWFL at least 3-4 months of the year and plan to play a lot of golf. These communities offer outstanding golf courses, a full array of amenities, and they constantly update their courses and facilities. If they have any flaw, it's their high golfer count…typically 799 golf members per 18-holes.

PRIVATE EQUITY/NON-EQUITY GOLF COMMUNITIES—These communities require an upfront initiation fee for a golf membership, currently ranging from $12,000-$150,000. The median is around $50,000-$60,000, and there are a number of outstanding communities in this range. Only about 25% of the communities currently offer refunds when the golf membership is terminated, with refunds ranging from 10%-100%. Golf memberships are optional in some communities and mandatory in others, so make sure you know the requirements of the ones that you're considering. Annual fees in these communities normally range from about $8,000-$12,000/year (roughly double the bundled golf communities). Lush landscaping, championship golf courses, elaborate and elegant facilities, and maximum amenities are common to this category…especially in the higher-end communities. A big advantage of these communities is that they restrict their number of golf memberships to 300-400 per 18-holes, so it's a lot easier to get on the course during the busy winter season.
Once you've matched your answer profile with one of these golf community categories, the third step is to review the individual golf communities in that category. The easiest and quickest way to do this is to use my website, GolfHomeGuru.com, which offers the financial and golf details for every SWFL golf community…and EXCLUSIVELY recommends the "Top 25 SWFL Golf Communities". Then, contact me for more information…and to visit our great golf homes!