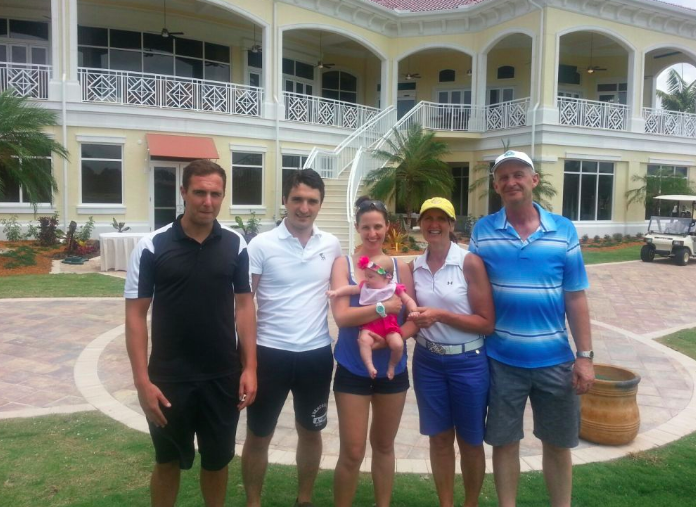 For most of my real estate customers, golf is a passion…and is the number one reason they want to buy a house or condominium in a Southwest Florida golf community. They live for golf, and their overall lifestyle revolves around golf…and, in well over 50% of the cases, this fervent love of golf is shared by both spouses. If they're not playing a round of golf, they're hitting balls and chipping and putting. A major part of their real estate purchase decision is determined by the community that has the best course(s); the best practice facilities and/or golf instructors; the best reciprocal offering for the off-season months; and, in many cases, the up front and annual golf fee structure that best fits their personal budget. Constant updating and improvement of the club's course(s) and related golf facilities are an absolute necessity in order to get these folks' attention…AND their purchase of a home in the community.
But the reality is that even the most diehard golf enthusiasts can't be on the course or range at all times, and they require a number of other activities to keep themselves engaged and gratified. So, they gravitate to the communities that not only satisfy their voracious golf appetites, but also offer the additional array of amenities that they personally prefer. In most cases, newer is better, so they target in on new communities and on the mature communities that have made an obvious commitment to updating and upgrading their offering of amenities.
If you review the premier SWFL golf communities that I feature in my exclusive "GURU Top 25 SWFL Golf Communities" list on my website (GolfHomeGuru.com), you'll see that the common theme of my "GURU Comments" section is that these select, preferred communities have all made major financial commitments to their non-golf amenities in the past 1-3 years. Golf may generate the biggest revenues in each club; however, without a well-rounded, current assortment of other activities and amenities, most—if not all—of these country clubs would cease to exist. Their savvy BOD's and informed memberships have recognized that wise improvements and additions to their mix of non-golf amenities would enhance the value of their residential real estate…and they voted in favor of these "investments".
What key non-golf amenities are most often requested by golf community real estate buyers these days…and what are the latest trends in new amenities? Here are the key ones…
CLUBHOUSE—One of the most memorable amenities a prospective buyer will see when I show them a SWFL golf community is the golf clubhouse. Its external appearance, internal color scheme, spaciousness, and overall appeal make a lasting impression on the people who are considering buying in the community and becoming members. Everyone, of course, has their own individual taste and design preference, but the community's clubhouse has a major influence on the ultimate decision of the buyers. As fitness centers and casual dining currently undergo a trend of moving to separate buildings outside of the clubhouse, people still want an impressive clubhouse, with many seeming to prefer an open, light and bright coastal look.
DINING—

Let's face it, Naples/SWFL residents and visitors like to eat out. One of my buyers once told me that she only wanted a kitchen in her new home for resale value when she and her husband decide to sell it…they didn't plan to use it! Many of our country clubs offer coffee, pastries, or full breakfasts…as well as lunch and dinner everyday in-season. Fine dining is still high on the list of many country club members, but casual dining has seen strong growth over recent years, especially with the advent of outdoor, open-air, pool-side and green-side cabanas and chickee huts. These dining facilities—with multiple TV's and a sports bar atmosphere—have pretty much replaced the traditional "19th Hole" as a place to congregate after a round of golf, for evening gatherings, and for Saturday college football/basketball and Sunday NFL football. And, because almost all SWFL golf communities allow personal golf carts for transportation around the community, you don't have to risk driving a car home after consuming an adult beverage.

RESORT-STYLE POOL—

This has always been high on the "wish list" of country club members, but the addition of the previously-mentioned pool-side bars/restaurants has made these main community pools even more desirable. They've gotten bigger and more impressive, with many of them also offering lap lanes, waterfalls, water slides, and even beach volleyball.

FITNESS CENTER—

Supervised fitness centers with multiple health and fitness instructors are also very common, and their diverse daily calendars offer a ton of variety and activity.

RACQUET SPORTS—

Tennis has always been a favorite of many of my golf community customers. However, interest in pickle ball has grown exponentially in the past 6-7 years, and most SWFL golf communities have responded to this demand by adding 2-8 courts. Naples hosts the National Pickle Ball Championship Tournament every spring, which has helped drive local participation in the sport.

BOCCE BALL—

This sport has also caught on big in many SWFL golf communities, and many others have had to add bocce courts in order to placate their current members and attract new members. Bocce aficionados tend to love the fact that they can effectively "compete" with a ball in one hand and a drink in the other!

WALKING/JOGGING/BIKING PATHS—

Fitness is still the rage, and many real estate buyers are influenced by the quantity and quality of the community's jogging paths, with some winding through natural preserves, mangroves, and around bodies of water.

MARINA—

Obviously, this isn't an amenity that can be added like pickle ball and bocce ball, so the lucky few SWFL golf communities that also have a marina have a distinct advantage if a home buyer is looking for this feature. Some of these communities are on large rivers with Gulf of Mexico access. A couple of others are on inland fresh water lakes and offer active boating and fishing. There are also a few golf communities that don't have their own marina, but do offer boating capabilities with a boat launch and boat storage; and, a few others that are located on smaller inland water that can accommodate canoes and kayaks.

BEACH CLUB/BEACH ACCESS—A number of SWFL's more elite golf communities have their own private beach clubs on the Gulf of Mexico, and a few others have shuttle boats to Gulf beaches. One well-known Naples golf community borders right up to the Gulf of Mexico and its residents can just walk or golf cart shuttle to their community's private beach club.